MasterTent® Courtyard & Pool Deck Tents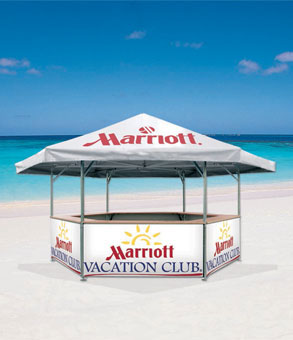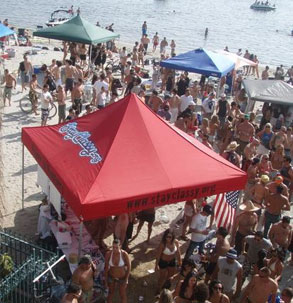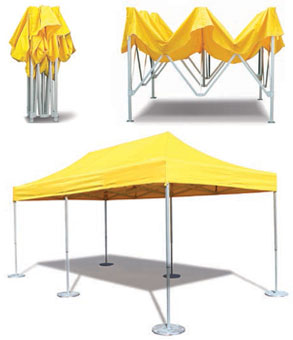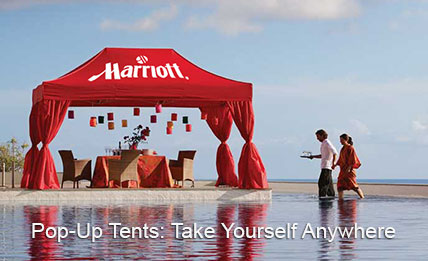 MasterTent® Provides Branding Opportunities
MasterTent® comes in a versatile range of styles, all are fully customizable and the most durable tents in the industry.
MasterTent® – The World's #1 Choice
It's Your Choice!
You choose. Flimsy tents that undercut your image or require constant repair or even replacement or MasterTent® - the world's leading portable event tent combines push-button pop-up convenience with extraordinary good looks and durability. Have your logo or message printed on your MasterTents, and your brand image comes alive.
In fact, MasterTents are so well made, you can move them from location to location and still expect years of solid, trouble-free performance...and marketing impact!
MasterTent's modular design allows you to customize configurations and colors to your exact needs. Side walls? Counters? Windows and doors? Lighting, heating or even rain gutters? With MasterTent® you can get it all.
With Mastertent® you get it all, choosing from 10' x 10' units, combining them to form small clusters or wrap around trees or choosing larger units - up to 13' x 26' or hexagonal pavilions.
Put together the MasterTent® configuration right for your event, or challenge us to configure a solution for you.
Quality Counts – MasterTent®
Enhance Your Image - superior quality.
60 Second Set-up - with no special tools or training required.
Strong, yet Lightweight & Durable.
Great for Special Events & Multi-Site Mobile Tours.
Customizable, Modular & Expandable.
Available in a Large Assortment of Colors.
Easily Outfitted with Flags & Banners - for even greater visibility.
Delivers a Turnkey Solution that Saves You Time & Headaches.
Outstanding Customer Service - problems solved, your products delivered on time, even on tight deadlines.
Keys to MasterTent® Performance
Strongest & Most Durable Tent Frame - constructed of easy to handle, lightweight anodized aluminum.
Durable, Solid Aluminum Connectors - coated with plastic to reduce friction.
Easy Push-button Release - for fast and safe take down.
Folds to a Compact Size - fits into its own convenient carrying case for easy transport and storage.
High Quality Washable Close-Mesh Polyester - colorfast, wind tunnel tested, fire resistant, tear resistant water resistant, excellent printability, all seams double stitched.
Full-Length Velcro Fastenings - secure roof and side walls to frame.
Ready to Hold Flags & Banners.
Able to Accommodate Electric Connections, Lighting & Heating.
Strongest Guarantee in the Industry.