Fencing, Banners, Fabric Prints & Wall Graphics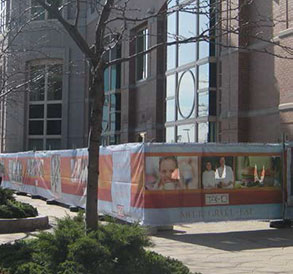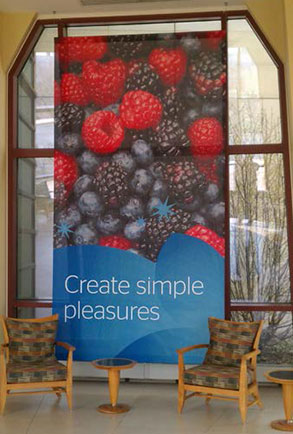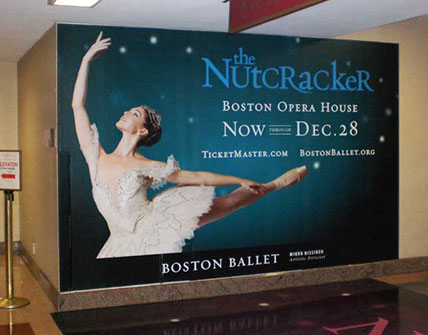 MasterTent® Provides Branding Opportunities
Fencing
Wind-permeable mesh for outdoor applications.
Banners
Vinyl banners for promotions or barricades, or wind-permeable mesh for outdoor applications.
Fabric Prints
Dye Sublimated fabric holds rich, vibrant color and stays wrinkle-free… Perfect for reusability and keeping down glare!
Banners for a wide array of applications:

Back Drops
Welcome Banners
Atrium Banners
Light Pole Banners
Fabric Banners
Fence Wraps
Flags
Beautiful, High Visibility Advertising Increases Profits!
Design Services Available
We can either print from your provided art or furnish the talents of our design team to create unique, one-of-a-kind artwork. We can help you customize your templates - making your job as easy as possible.
Quality Materials
We offer several quality large format materials: 10 oz. and 15 oz. vinyl, and polyethylene, or choose tear-resistant paper as an economical solution. We recommend the exclusive AdMesh® air-permeable material for large-format banners.
Then, choose the finishing touches that give your banners the appropriate strength they need: from hems, sewn-in rope, metal eyelets and adhesive-backed Velcro, to sewn-in webbing or super-strong D-rings.
Your Banners – On Time and On Budget
Behind every banner we print is a team of people with a single mission: to produce the highest quality banners and deliver them to you on schedule and on budget.
Quality standards are sky-high. Deadlines are written in stone. Customers are unfailingly thrilled.
For specs, prices or questions, call or visit our website at www.usvinyl.com. And if what you see isn't exactly what you need, tell us about it, and true to form, we'll innovate the perfect solution.